"That's amore!": John and Clare's wedding day from NYC to Maratea
Here you can find beautiful beaches, blue sea and amazing locations that will make your
wedding a perfect and magical one!
John and Clare, from New York City, decided to celebrate their union in Maratea during a
sunny day in September, in a very special place: under the Statue of Christ the Redeemer,
a wonderful location, from where you can have a stunning view of the whole Gulf of
Policastro.
It was a very emotional moment while Clare was walking towards John, in the background
the song "That's amore" was playing, accompanying the beautiful bride.
Under a romantic arch, decorated with white and pink flowers, John and Clare exchanged
their vows and became husband and wife.
After the civil ritual and the exchange of the rings, it was the time for the "sand ceremony".
It's a symbolic ceremony where both spouses, pouring two individual vases of sand in one,
blend their lives together, making a lasting commitment to share the rest of their lives with
each other.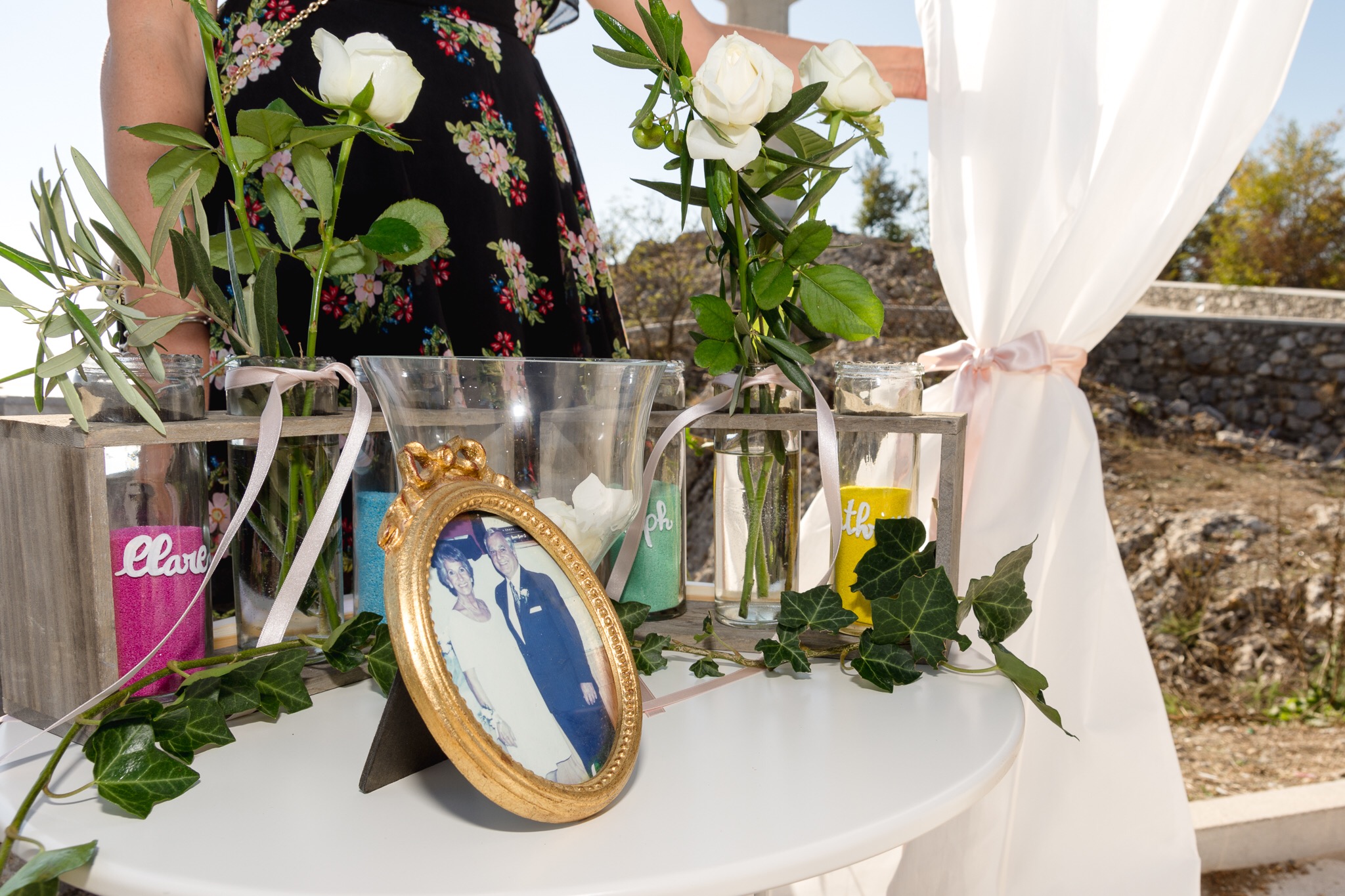 At the end of the ceremony, a toast with italian Prosecco and the best wish…to be happily
ever after!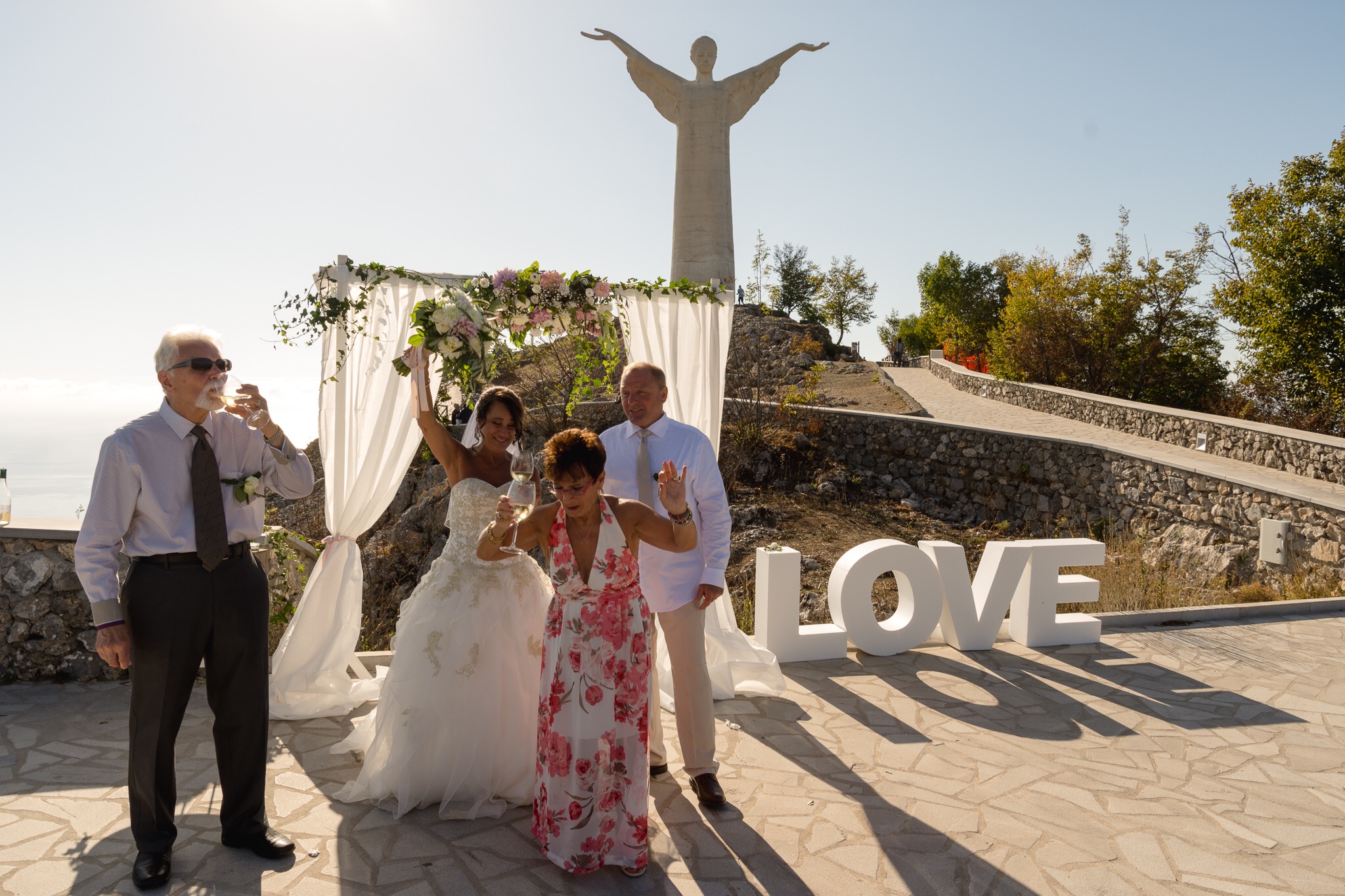 Love is magic so you have to choose a magical place to celebrate it…choose Maratea!
By Flavia Maimone
Ph. Antonio Morelli
Wedding Planner: Valentina Trotta Wedding & Events
Wedding Ceremony Venue: The Statue of Christ the Redeemer of Maratea, Basilicata, Southern Italy